Our Values
Safety First
Safety always comes first. We pride ourselves on being car seat experts; it is our number one priority. We offer a car seat 'check it fits' service in all of our stores where customers can drop in and have one of our experts check their seat is suitable and fitted correctly. We will even check seats that were not purchased from us. For expert advice on car seats and more, pop in store or contact us for details.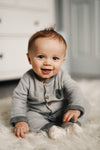 Our Services
Personal Shopping
Book a free personal shopping experience today in one of our stores. Our team of experts are here to help guide you through this wonderful journey. Your appointment will be tailored to meet your family's requirements, offering help, advice, and tips along the way. Our amazing team go through intensive training to become experts on all our products. We ensure that you will receive the best advice on all products and are informed of all safety requirements.
Latest stories
Tony's Tips and advice on potty training, Car seat myths and misconceptions, helpful sleeping aids, what you may need for your hospital bag and much more
From Our Family to Your Family
Tony Kealys, is the oldest and largest independent pram and nursery retailer in Ireland. We have over 50 years' experience providing the best advice, service and products to families in Ireland & the UK 
At Tony Kealys we know that every family is different, so we are here to help by providing expert advice, flexible payment plans, price matches, and an extensive array of carefully selected products always with safety in mind.  
We aim to help make the wait for your new arrival an enjoyable experience.